Humayun, also known as Nasiruddin Muhammad Humayun, was a renowned Mughal ruler. He was born on March 6, 1508 AD in Kabul to 'Maham Begum,' the wife of Babur. Among Babur's four sons, Humayun was the eldest, followed by Kamran, Askari, and Hindal. Babur designated Humayun as his successor. At the tender age of 12, in 1520 AD, Humayun was appointed as the governor of Badakhshan even before his coronation in India. During his tenure as the governor of Badakhshan, Humayun actively participated in all of Babur's military campaigns in India.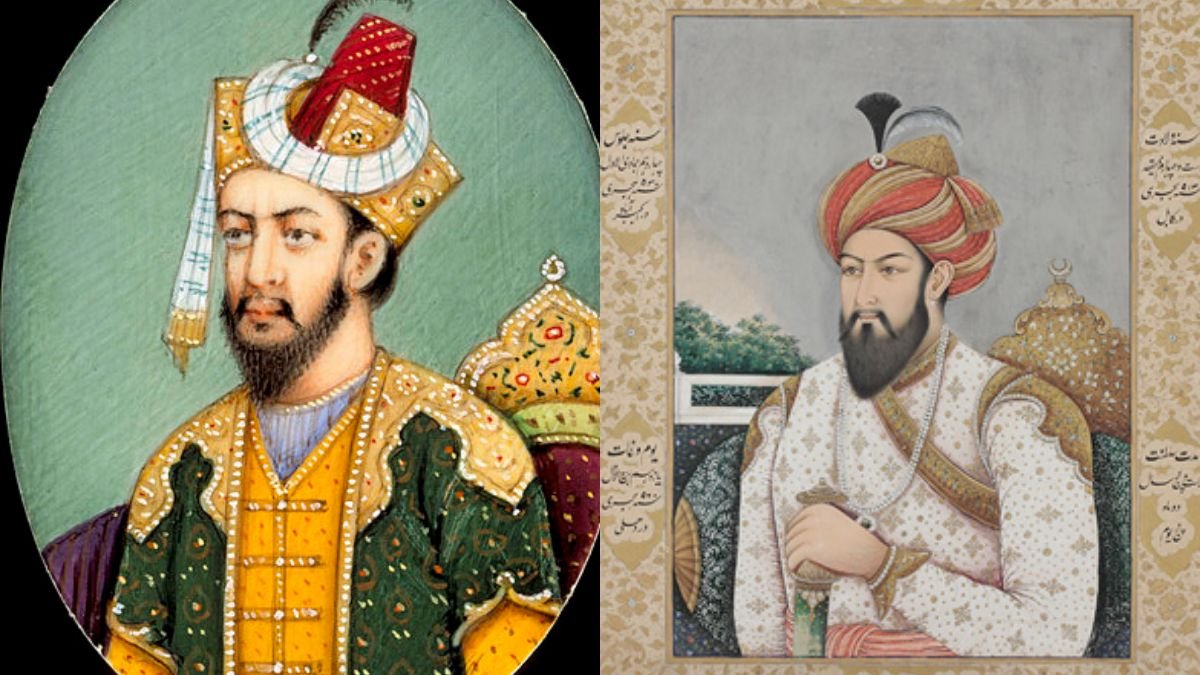 Humayun-Early Life & Education
---
Humayun, born on March 6, 1508, in Kabul, Afghanistan, was the eldest son of Babur, the founder of the Mughal Empire, and his wife Maham Begum. He belonged to the Timurid dynasty, which had a rich heritage in Central Asia.
During his early years, Humayun received a comprehensive education befitting a future ruler. He studied various subjects, including literature, history, art, mathematics, and astronomy. His education also encompassed military training, equipping him with the skills necessary to lead armies and engage in warfare.
Humayun's childhood was shaped by the turbulent political environment in which his father operated. Babur faced numerous challenges in establishing and maintaining his rule over the newly founded Mughal Empire. As a result, Humayun witnessed firsthand the intricacies of politics and military strategies from an early age.
In 1526, at the age of 18, Humayun accompanied his father in the battle of Panipat, where Babur emerged victorious and established the Mughal Empire in India. This pivotal moment further exposed Humayun to the art of governance and the complexities of ruling a vast empire.
After Babur's death in 1530, Humayun ascended to the throne at the age of 22, becoming the second Mughal emperor. However, his early years as ruler were marked by challenges and opposition. He faced rebellions from various regional powers and rivals who sought to undermine his authority and seize power for themselves.
Despite these obstacles, Humayun displayed diplomatic acumen and military prowess in his efforts to consolidate his rule. He successfully defended his empire against internal and external threats, securing his position as the ruler of a vast and diverse empire.
Humayun's early reign also saw his marriage to Hamida Banu Begum, who would later become the mother of his renowned son and successor, Akbar the Great.
However, Humayun's rule was interrupted in 1540 when Sher Shah Suri, a prominent Afghan noble, defeated him in the Battle of Kanauj. As a result, Humayun was forced into exile, leading to a fifteen-year period of struggle and wanderings.
During his exile, Humayun faced numerous hardships and setbacks but also gained valuable experiences and allies. He sought refuge in Persia, where he formed alliances with the Safavid dynasty and received military assistance.
Humayun's early life was characterized by a combination of princely education, exposure to the intricacies of power, and the challenges of ruling an empire. These experiences would shape his character and leadership style as he embarked on a remarkable journey to reclaim his throne and restore the Mughal Empire.